In the files on this site you will find information representing  years of difficult research by several people. I myself have been collecting word of mouth and documented  facts since 1984. It is with great gratitude to all of those who have helped me along the way that I share much of the information with you in hope that it will help you in your own quest and perhaps bring yet more  family members into the fold.

The focus of  the research shared here is the ancestry of my three beloved grandchildren, Brianne Nykole,  Katelyn Leanne, and Skyler Scott. They are the  fruit of all  these branches.

To attempt to preserve the privacy of most of the living  family members I have omitted the  youngest generation. Many identifying details of those living remaining in the files have been omitted  for the same reason. Please contact me if you think you may be related  but  omitted information prevents you from being sure.

I do have much more information on the earlier generations  which has not yet made it into these files. Please  be patient and check back for updates.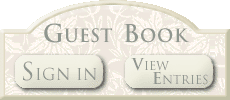 This page was last updated on: January 5, 2009
Background by Dianne Larson Ward