The Newest Members of Our Family

Jodi and Zink were born April 22, 2007 in Kansas City, Missouri. Their biological parents are Misty and Tico, purebred miniature Australian Shepherds who belong to my very dear niece Jodi. After my cancer surgery she wanted to give me one of the  the planned litter as a special gift. I knew I wanted a brown one...if there was one born. See bottom of page for photos of Misty and Tico.)

I knew I wanted a brown puppy that looked like my daughter Juli's 1/2 standard sized Aussie and half border collie "Buddy"  and Jodi's Misty..."Jodi" was the last born...just like my niece.
Then I saw "Spot" and I knew I was in trouble.

14 days old....My niece was tormenting me with photos of BOTH puppies. My grandchildren and daughter thought  "Spot" should be named "Zink".  See http://www.zinkthezebra.org/
about the program I present to local Girl Scout Troops. Because of that and other Girl Scout activities I got the surprise of my life in late April:

How could ANYONE resist that face? (either one!!)

One Month Old

It;s a done deal. Puppy Jodi is a gift and I am buying Zink.

They will be arriving in Washington on June 19th. I can't wait!

Thank You, Jodi! 

(BTW, I'm looking forward to seeing YOU too!!!)

21 days old

Front: Jodi; 2nd row: Zink and Bertha; rear, Sybil

By this point I was in misery....I wanted them BOTH!  I never thought Jim would agree...but he took the "hints" and said that it really would be better to get two puppies...for many reasons...WHEW!!!!!!!!!! I didn't even have to campaign...it was actually HIS idea!!!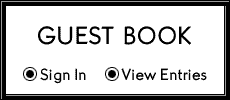 Misty, mother of Jodi and Zink

My Maggie (Magdalena Engelhardt)  is 14 and doing great. We came very close to losing her to haemolityic anemia in late April 2006 but Dr. David Westby  pulled her through it. We are VERY grateful. She's  half blind and nearly totally deaf (selectively?) but she's very happy and very energetic for an old gal.

She's going to be a great big sister for Jodi and Zink...and they will be great company for her. We've always found that having young ones around gives the older pets a new interest in life.

Having both Jodi and Zink to keep one another amused  will give Maggie a rest when she needs some down time.

See the rest of the gang here:

Zink, Jodi, and sister Bertha.

Jodi with Aunt Lucy 1 mo +2 days old

Jodi holding Sybil, Jodi, Bertha and Zink. 1 m. + 2d. old

Sister Sybil

1 m. + 2d old

(Jodi eventually decided to keep Sybil...I knew she would, lol)

UPDATES to April 22, 2009!

see page 2

THEY'RE HEEEERRRRRRRE!

June 20, 2007

The instant they touched the patio they discovered the fountain and Zink found the cement "steps" to it immediately. Jodi was only seconds behind.

Mr. "We-Don't-NEED-Another-Animal-Around-Here" the evening the girls arrived.

Zink 6-25-07 Very much at home

Jodi falling asleep at my feet after a romp outside.

Zink and Jodi  July 2, 2007 10 weeks old

Below are a few photos taken July 24 and 25. It was already getting dark and they wouldn't sit still! More (and better) photos coming soon. In these the girls are 13 weeks old.

The girls are both very fast learners. Jodi is the first to jump thru the hoop.  She also brings the cats' wiffle ball toy to me and drops it in my lap to get me to throw it ...she retrieves it and drops it in my lap for another toss..over and over and over...

Two weeks ago Zink was the first to chase the toy frisbee and bring it back to me. She was also the first to whine to go outside to potty and to figure out how to climb over the plexiglass half- door we used to corral them in the small bathroom.

Jodi may be small but she's actually the instigator of most of the mischief.  More than likely, SHE is the one who started this wrestling match.

The girls now have total access to the entire back yard (but not the whole back 40) and they are living it up!

Passed out after a long day of play. Notice new foo-foo bed! They curl up in it  right next to my chair while I'm in the computer room.

August 1st - 14 1/2 weeks old

Two puppies.....one stick ...nevermind that there's an acre and a half of sticks all around them!

"You let go"...."No..you let go!"

Zink wonders what she can get into next

It turns out she was just sending a lot of photos with  those two puppies because they were HER favorites too..

September - October 2007 - The girls are 24 weeks old

Tiny posessed devil dog chasing big posessed devil dog and biting him in the rear.. 9-2007 (Jodi and  my daughter's dog "Buddy")

The girls hated their firsr few baths. Even tho I used the kitchen sink and was very reassuring they shook and whined through the whole thing. They loved being clean but not GETTING clean. Zink would be nearly hysterical and literally climb up to my shoulder trying to get away. She's STRONG.

At the end of September something changed. I bathed Zink first and at first she whined and struggled...then suddenly Jodi came into the room. Because of their "sibling rivalry" she was jealous of the attention Zink was receiving and started to whine and beg...jumping up on my leg a bit to show SHE wanted the attention too.

Zink, realizing that  Jodi was JEALOUS and that Jodi WANTED a bath suddenly calmed down and was great for the rest of her bath.

When Jodi finally had her turn she was DELIGHTED and a perfect angel. Obviously loving the attention. Problem solved!

Yesterday, October 2nd 2007 Jim gave big sister Maggie a bath. Both little girls (24 weeks old) watched intently the whole time and as I watched I really thought Jodi might jump into the tub with Maggie!